Your bedroom is where you find peace. Peace from your never-ending hours at work, peace from the responsibilities that come with wearing multiple hats (wife/husband, mother/father, caretaker, etc), and peace from the outside world in general. You can easily create this sense of peace when you walk into your bedroom using a few key bedroom interior design tips. You just need these 5 bedroom essentials to get started.
1. Color Palette
Colors determine how you feel when you walk into a space. If you ask me, every time someone walks into their bedroom they should feel a sense of calm and relaxation. Your bedroom should serve as your safe space and the color palette you choose has a lot to do with the vibes you'll experience. Pro-Tip: A monochromatic color scheme is my go-to color palette—create one by starting off with your favorite color, then researching its different hues or shades so that you can get a mixture of lights & darks creating the perfect balance. My favorite colors to work with are creams, golds, and warm silvers because they give off the ultimate calming vibes. You can also add complimentary colors in that hue to create fun "pop of color" moments in your bedroom that just make you feel good. Check out these Hamptons Seagrass Baskets that showcase the perfect neutral color palette highlighting white & earthy brown.
2. Extra Seating
Your bed is for resting, not lounging. It should remain made up until it's time for that deep REM sleep. People tend to forget about this huge bedroom necessity: a section in your bedroom where you can do everyday things like put on your shoes, switch out handbags, and especially have a place to park it before heading in the shower after being all up in these streets—from park benches to airports—listen, my motto is: no outside clothes on my bed! Pro-Tip: Add an extra chair in a cozy corner or a bench at the foot of your bed. It's not only highly functional, it also creates a certain elevated aesthetic to the space. Check out these Nailhead Ottoman's—the perfect size to squeeze into any corner!
3. Lighting
Lighting helps you choose your zen. Nothing disturbs your zen more than having to get out of your bed just to go to the light switch. That's why adding accessible lighting to your bedroom is so essential. There are 3 types of lighting that you can incorporate in your bedroom decor: overhead lighting, task lighting, and accent lighting. Overhead lighting—your main lighting source—is crucial, however task lighting has multiple benefits. It's super functional in that it serves as a feature light for focused work like reading a book. It also helps to maintain the calm in a space through its soft lighting, which cultivates the ultimate zen den vibes. Pro-Tip: Make sure to add your task lighting like a chic lamp to an easily accessible location like your nightstand. You can also incorporate accent lighting like scented candles to enhance the aura light. Check out this gorgeous Vixen Chandelier that adds an edgy touch to any room décor.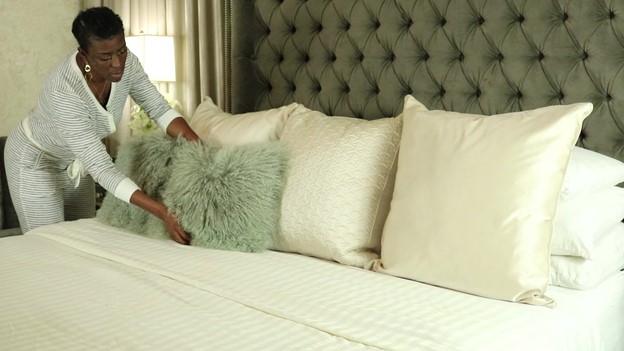 4. Textures
Textures create layers and add elements of excitement to a bedroom that aren't too distracting to the eye. From velvet headboards to faux fur throws, textures add a certain value to the overall look of your bedroom. Pro-Tip: Don't be afraid to mix-and-match different textures in your space. Doing so will only increase the level of "interest" in your bedroom. Check out these super fun Tibetan Lamb Pillows—the perfect example of a multi-textured décor item likely to cozy up any bedroom.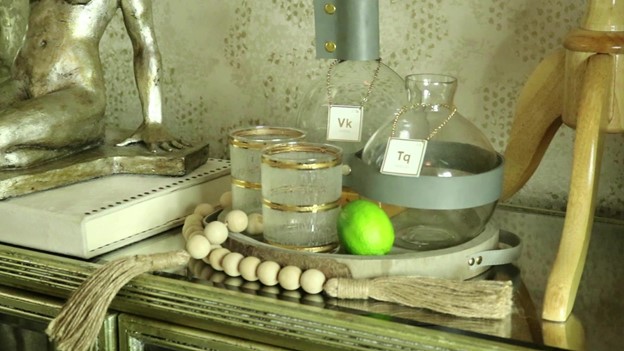 5. Accessories
Accessories are the culmination of all the things that make you, you. Use accessories as a vessel for your personality to shine through. From table books to punching bags, an added accessory to your cozy room is whatever brings you peace. There's also something so grown & sexy about a beautifully designed barscape. To create one, use a tray and just add your glasses and decanters to it. You can place it on your dresser or a side table.
It takes very little to change the vibe in a room. Use these tips to create the perfect cozy bedroom. Keep it fun & functional!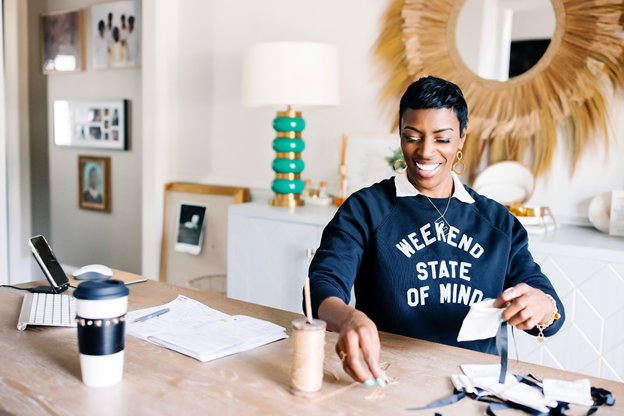 Have You Visited Our Shop?
Check out our specially curated shopping catalog of home décor essentials. From faux plants to candles to essential furniture and accessories, we've got you covered with all of the needful things.