As a designer, I have a lot of clients who have a desire to use lush plants and foliage in creative ways to bring that fresh feel inside their homes.
Here are some tips to get you started: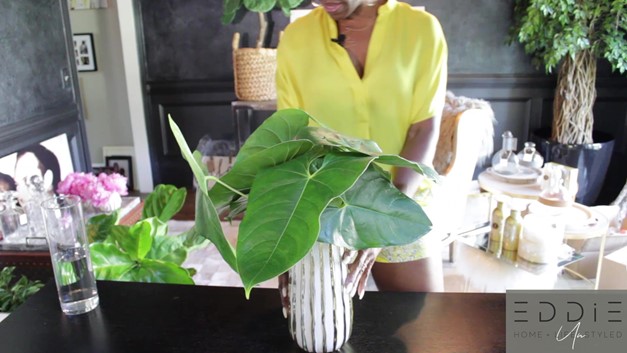 1. Strong Greenery = Strong Statements
Always look for fresh options that are easy to  care for. Visit your local florist to find plant or flower options that are rare and unexpected…but are easy to dress up in a glamorous vase. Like the Alocasia leaf, which has a lovely, tropical appeal and makes a strong statement!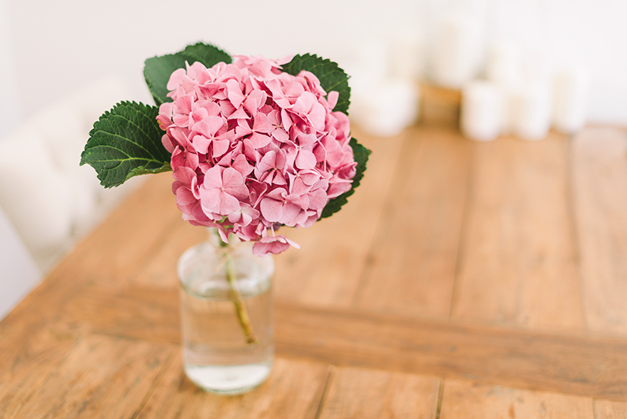 2. Single Stems, Minimalistic Look
Single stems are a perfect element to freshen any  space, to create a minimalistic look. Use a pretty vase, or whatever fits your décor —  which can even be an old vinegar or olive oil glass bottle. Just remember to keep it  simple to avoid a cluttered look.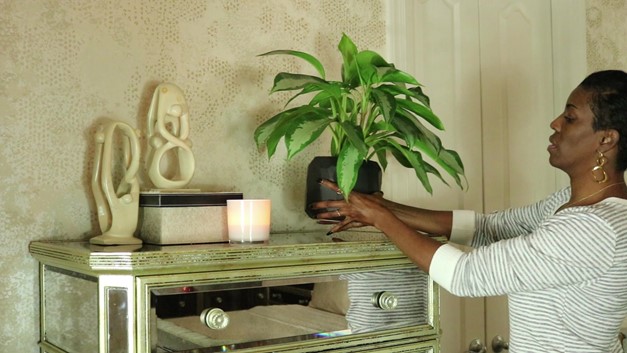 3. Faux Pieces Stay Fresh
Faux foliage or trees accomplish the same visual effect.  Faux fig, ficus, fiddle tree or even tropical palms breathe instant life to a space, without  all the headache of constant maintenance and care. Always pretty — stays fresh forever!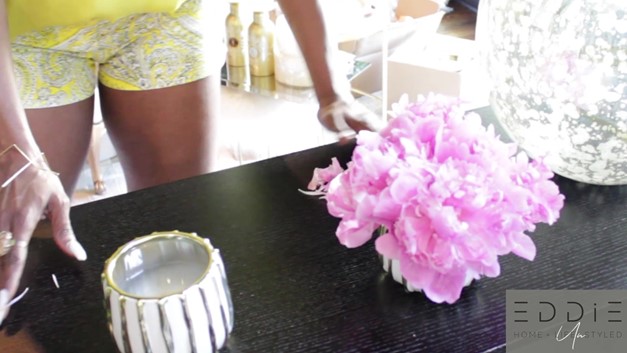 4. Statement Centerpieces Add Panache
Fresh flowers in a stunning spherical glass  vase or even small bud vases are the perfect accent to brighten any space, and make it  instantly feel special. Choose a bright, fragrant flower that accentuates and  complements your existing color palette, in season. DIY — you can use anything that fits  your space — from a mason jar, a wooden box, or anything.
For more helpful tips and tricks, subscribe to my newsletter!